Copyright © 2013 by "JRB and Associates" · All Rights reserved · E-Mail: rmg@jrb.cc




Focused only on our clients' interests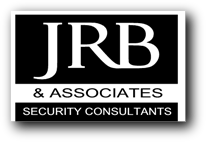 Security Consultants
DVBE
(Certified Disabled Veteran Business Enterprise)
Certification number #0037874
SECURITY CONSULTANTS

JRB and Associates is a certified DVBE. We are a Security Consulting firm that is non product or vendor affiliated. We provide Security Master Plans and Site Audits, Design, Project Management and Testing for Intrusion Alarms, Access Control, CCTV systems.

JRB and Associates Security Consultants build our relationships on a foundation of reliable service, solid designs, integrity, and project management consulting that works.

We perform independent, unbiased appraisals of electronic and physical security programs and evaluate the use of security equipment at existing facilities and new construction.

In addition, we provide a wide range of other special security consulting application, including training, project management, vendor proposal negotiation and information protection surveys.