Copyright © 2013 by "JRB and Associates" · All Rights reserved · E-Mail: rmg@jrb.cc




Focused only on our clients' interests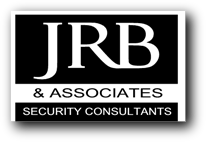 Security Consultants
DVBE
(Certified Disabled Veteran Business Enterprise)
Certification number #0037874
James Battersby is the President and Senior Consultant for J.R.B. and Associates. Mr. Battersby has extensive experience in assisting clients with their procedural, physical and electronic security requirements and design. He has worked with "Fortune 500" companies in the areas of entertainment, consumer products, aerospace and the healthcare industries as well as local municipalities and educational facilities in conducting threat analysis and premises liability surveys.

His work has saved clients not only money but also the aggravation of improperly chosen or designed security systems to include physical and electronic access control, closed circuit television and intrusion systems.

Mr. Battersby is well known for his ability to evaluate security technology and its appropriate application. He works very closely with clients in a "project management" capacity making certain that their security systems are properly chosen, designed and installed. He has over 30 years of experience in the security field. Mr. Battersby has been involved in major projects involving CCTV with fiber optics and electronic access control systems.


He specializes in the integration of best practices security methodology with the principles of Crime Prevention Through Environmental Design (CPTED). He has participated in numerous CPTED projects in large urban settings involving, CPTED strategy in public parks, the design of municipal buildings including police stations, and the evolution of CPTED design in public schools and other governmental facilities.

Mr. Battersby has been the President of a company that specialized in the sales, service and installation of security devices. In this capacity, a major subcontractor to the federal government named him "vendor of the year". He has extensive training in the security industry and academic training in Business Administration and Sales. He has completed extensive training in Integrated Security Systems Design, CCTV with fiber optics / telephone transmission, Building and Fire Codes, Locksmithing, Safes and Vaults, Computer and Network Security Management and Computer Graphic Design.

Mr. Battersby has extensive manufacturers training from companies that manufacturer, sell and/or install electronic security systems.

Due to the sensitive nature of our work on behalf of our clients, references will be given when requested in writing.